WHAT IS RERA? A GUIDE TO THE PAKISTANI REAL ESTATE REGULATORY AUTHORITY (RERA)
In Pakistan, real estate is the most profitable sector. It generates billions of dollars per year. To avoid scams and fraudulent operations, Pakistan's real estate business had a RERA. It was critical to keep an eye on the expanding real estate market. The unregulated real estate business was being exploited by investors and sellers.
What exactly is RERA?
The Real Estate Regulatory Authority (RERA) manages and controls the real estate industry. The government passed the RERA Act in 2020. Property purchasers, sellers, and agents must register with the Real Estate Regulatory Authority. Its approval is required before beginning any type of development project.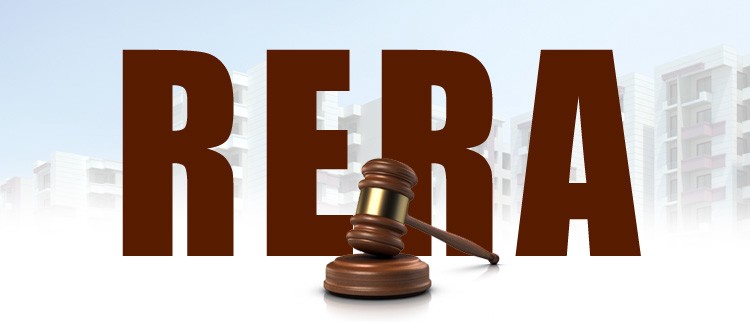 The Importance of the RERA Act
In Pakistan, the real estate industry faced numerous obstacles and challenges. These problems persisted for years without being resolved. The Pakistani government then recognized the necessity for an institution to address the concerns.
Otherwise, agents, buyers, and sellers all benefited equally from Pakistan's uncontrolled property sector, adding to greater corruption and money laundering. A simple legal problem took years to resolve yet was never resolved.
Many issues arise during case resolution and judicial stay orders. Both sides wasted their time and money in court for the sake of a little plot of property. Initially, deceptive agents played the game with investment and fled.
Since the implementation of RERA in Pakistan, several issues have been resolved because it is exclusively for the real estate market. The most important benefit is that it protects the rights of the buyer, seller, and broker.
Its rigorous procedures ensure that both parties' property assets are in safe hands. It also advertises your company in the market. It provides you the assurance that you may come and invest without fear. Now is the moment for buyers and sellers to save money, time, and energy.
The government established the Real Estate Regulatory Authority to develop and enforce consistent policies. The Real Estate Regular Authority is in charge of resolving disputes and claims in accordance with the law, without favoritism.
Furthermore, it is in charge of ensuring that all are observed by all investors and dealers. The real estate Regular Authority is in charge of monitoring investors, sellers, and buyers. The Real Estate Regulatory Authority monitors property sellers and those who rent out their homes. In the event of a conflict, RERA will intervene and handle legal and technical issues in accordance with the RERA Act.
DO READ
Metaverse: The Emergence Of A New Real Estate
The Real Estate Regulatory Authority's Key Features
In Pakistan, the Real Estate Regulating Authority (RERA) is a new regulatory authority. Some of the features are as follows:
Pakistan's federal government selected its chairman.
Developers need the consent of key authorities for commercial and residential developments. In that circumstance, RERA grants approval for all real estate developments. The developers cannot run a housing society without its consent. Before beginning a project, you must obtain approval from this regulatory agency.
Real Estate Regulatory Authorities have the authority to question developers regarding past project specifics. If they intend to advertise their project, they must first obtain a license from RERA.
Before launching a real estate firm, real estate agents who are involved in buying and selling must register and obtain a license.
If RERA determines that the criteria are irrelevant, it has the authority to revoke the licenses of developers and marketing companies.
Marketing companies in the real estate sector must first obtain approval from the Real Estate Regulatory Authority.
The Real Estate Regulatory Authority is successful in encouraging investment.
The governing body is responsible for protecting the rights of investors and buyers.
RERA is an independent consultancy. It is charged with resolving conflicts without resorting to civil courts.
The governing body will oversee the development of government schemes.
Responsibilities
The Real Estate Regulatory Authority is a successful government program. With the establishment of effective legislation in Pakistan's real estate market, it has played a crucial role in controlling all conflicts and illicit activities. The following are some of RERA's responsibilities:
As a result of the violation of the rules and regulations, RERA may levy a fine.
Real estate agents, developers, marketing firms, and investors must be registered.
In Pakistan, the property or real estate system is monitored.
Resolve property-related difficulties.
It handles customer concerns.
RERA is responsible for managing and updating the legislation governing property transfers in Pakistan.
RERA is responsible for government-related real estate tasks.
Establish goals to ensure the smooth operation of the real estate sector.
Conclusion
To summarize, perhaps all of the uncertainty around the Real Estate Regulatory Authority has been cleared up. We have covered all of the main aspects of RERA in one blog. We discussed RERA and its significance, features, and duties. The Real Estate Regulatory Authority (RERA) is a particular entity for Pakistan's real estate business that oversees subjects governed by the RERA statute.
Finally, it is the government's successful endeavor to control real estate concerns. For example, investment fraud, property disputes, rule and regulation violations, and so on. To obtain a license, all developing agencies, advertising agencies, real estate brokers, investors, sellers, and developers must register with the Real Estate Regulatory Authority.
DO READ
Role Of Technology In The Evolution Of Real Estate
Continue to visit our blog area to discover more about the latest updates, Real Estate News. Also, stay up to date by subscribing to our, YouTube channel, Facebook, Instagram, and Twitter handle. You may contact us at hello@landster.pk if you have any questions or comments.