E-Portal For Tourists In Pakistan To Be Launched Soon
 ISLAMABAD: Pakistan Tourism Development Corporation (PTDC) is working on an e-portal that would serve as a one-stop-shop for local and international travelers.
According to a PTDC official, promotional operations on social media are being carried out aggressively to promote Pakistan as a desirable tourism destination in the area.
He said that the tourism company is doing social media promotions to promote Pakistan as a desirable tourist destination in the area.
To encourage visitors to visit Pakistan, the E-visa system for over 90 countries and visa on arrival for 50 countries were launched for the first time
According to the source, the PTDC established the Tourism Development Endowment Fund with an Rs. 1 billion seed fund to encourage tourism.
He stated that draught national minimum standards for the tourism and hospitality industry had been created, and that coverage of the PTDC and tourist destinations in print and electronic media had been significantly expanded to attract both domestic and international travelers.
To promote tourism in Pakistan, the Pakistan Tourism Development Endowment Fund was established with a seed fund of Rs 1 billion.
The government has established a Rs 1 billion endowment fund to carry out its marketing objectives for promoting the countries undiscovered beauty locations and tourism resorts on a local and worldwide scale. To boost the tourism business, the PTDC has created a ten-year plan called the National Tourism Strategy 2020-2030.
For the promotion of tourism, a five-year action plan (2020-25) was also established.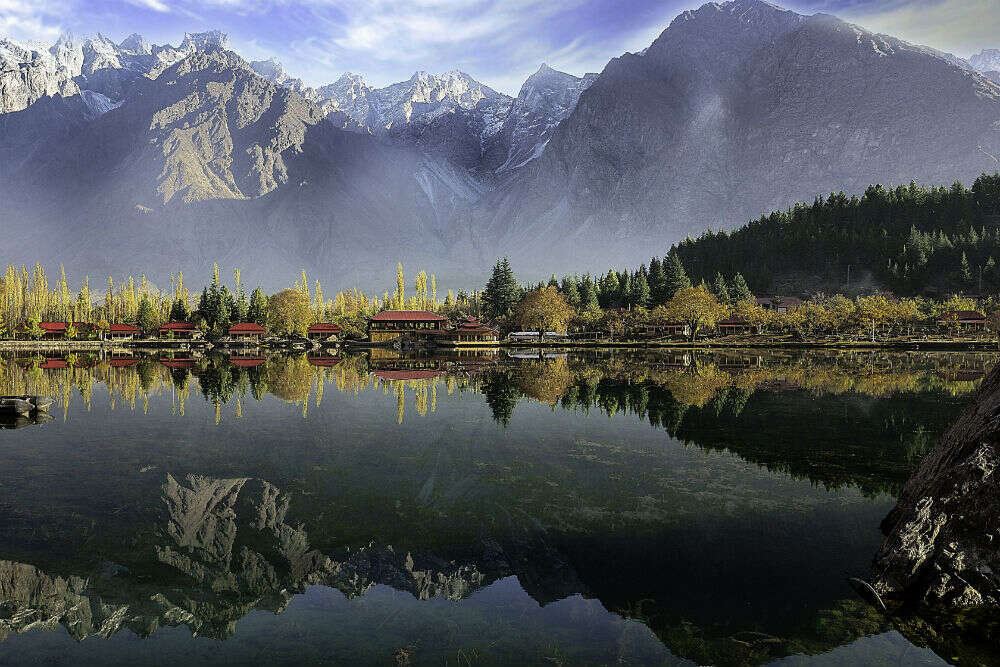 According to its new position as a coordinating organization, the government has reformed the Pakistan Tourism Development Corporation. Its business model will change from that of an operator to that of a policymaker and regulator.
If you have any questions or comments on the blog's topic. For the latest updates, Real Estate News check out Pakistan's largest owned blog, Landster Blog. Email us at hello@landster.pk for any questions
Since you are reading about tourism in Pakistan's northern regions, here are some more travel guides that may be of interest to you.
Check it out!
Tourism And Hotel Industry In Pakistan
Kaghan Valley To Sustain Tourism, Real Estate Activity
Development Of A New Balakot City As A Tourism Destination
Five A's Of Pakistan Tourism Industry Success
Construction Of A Multi-Million Rupee 'Tourism Expressway'
Tourism Industry In Pakistan; Naran Tourism Projects
Pakistan's Religious Tourism: Top Sites To Explore
Turkish Association Keen To Invest In Tourism Sector Of Pakistan.
PIA Plans Swat Flights To Promote Tourism
Jaglot-Skardu Road Construction Update
Swat Motorway: A Comprehensive Guide
World's Largest And Highest Cable Car In Kumrat Valley
Malam Jabba Reopens For Tourists
Stay tuned to Landster Site, the country's top lifestyle, and property blog, for more useful travel and tourist recommendations.
Landster Builders and Developers are also working on a Project promoting tourism in Kalam, Swat.
Also, Read
LSHA: A Signature Icon By Landster Builders And Developers