PM Khan: Regularize Illegal Housing Societies That Meet Criteria
ISLAMABAD: The federal government is considering legalizing all housing societies that meet the legal conditions established by the appropriate authorities.
Prime Minister Imran Khan gave his approval for the regularization of housing societies during a cabinet meeting on Wednesday 15 December 2021, well-established sources
According to the sources, unlawful housing societies would be legalized once a panel evaluates all legal aspects of the process.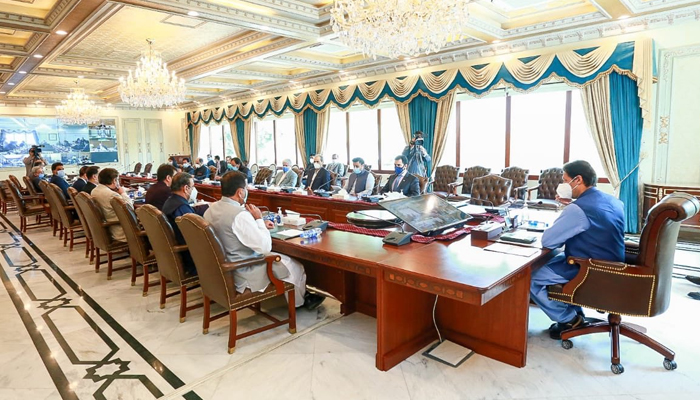 Meanwhile, Asad Umar, Federal Minister for Planning and Development, discussed the matter of a prohibition on new utility connections in Islamabad during the meeting. He added that a committee in this regard was created in 2019 and expressed concern that a report had not yet been submitted.
DO READ 
Regularization of Islamabad's illegal Housing Projects
Taking note of the situation, the prime minister issued an order lifting the moratorium on new gas and electricity connections in the federal capital.
In Pakistan, 69 percent of housing societies are unregistered.
According, the government disclosed last December that over 69 percent of the country's housing organizations are not registered.
According to official documentation, 6,000 housing societies out of a total of 8,767 were not registered with the relevant organizations.
These 6,000 housing societies were formed on forged or partial documents.
Over 4,000 cases of fraud and corruption were filed against 500 organizations. These fraud cases totaled more than Rs300 billion.
As a result, just 2,767 housing societies were registered in the country, with the real estate industry estimated to be worth between Rs15 and Rs20 trillion.
DO READ 
Illegal Housing Societies In Pakistan
Continue to visit our blog area to discover more about the latest updates, Real Estate News. Also, stay up to date by subscribing to our, YouTube channel, Facebook, Instagram, and Twitter handle. You may contact us at hello@landster.pk if you have any questions or comments.