The Government Intends to Turn New Balakot into a Tourist Attraction
In order to develop the travel and tourism business in Pakistan, the federal government is actively working with practically all provincial governments to improve national infrastructure and build state-of-the-art tourist resorts around the country.
The Tourism Expressway, a multi-million rupee project, is already under construction. Many more attractions are also in the works along Baluchistan's coastline. The responsible authorities have even developed a TV station called 'Discover Pakistan,' which solely broadcasts tourism-related programmers and documentaries.
Pakistan is making significant efforts and has lately launched a number of ground-breaking projects to demonstrate its great tourist potential to the rest of the globe. The construction of New Balakot City is another game-changing move toward promoting the local tourism sector.
In this blog, we will provide you with the most recent information about this forthcoming tourist destination, the construction of which is set to begin soon.
Also, Read 
SKARDU, GILGIT HELICOPTER FLIGHTS TO PROMOTE TOURISM
PM IMRAN KHAN INSTRUCTS THE KP GOVERNMENT TO CONSTRUCT A NEW BALAKOT CITY
In a recent development, Pakistan's Prime Minister Imran Khan authorized the relevant agencies to complete the essential planning and structure for the building of New Balakot City.
The prime wants it to be a full-fledged tourist resort with all modern amenities for visitors.
According to the PM, this project will be carried out and funded under a Public-Private Partnership (PPP) approach. Only respected investors and shareholders from the tourist and hospitality industries will be engaged in the project's development. He also directed that the irrigated land in the vicinity not be included in the forthcoming tourism project.
As previously said, construction on New Balakot City has yet to commence, and we'll update this blog as soon as there are any new developments, so keep checking back. Meanwhile, let's learn more about the present town of Balakot and its natural surroundings.
BALAKOT, KPK, MANSEHRA DISTRICT
Balakot is the principal municipality in Mansehra District, KPK, and is located on the right bank of the famed Kunhar River.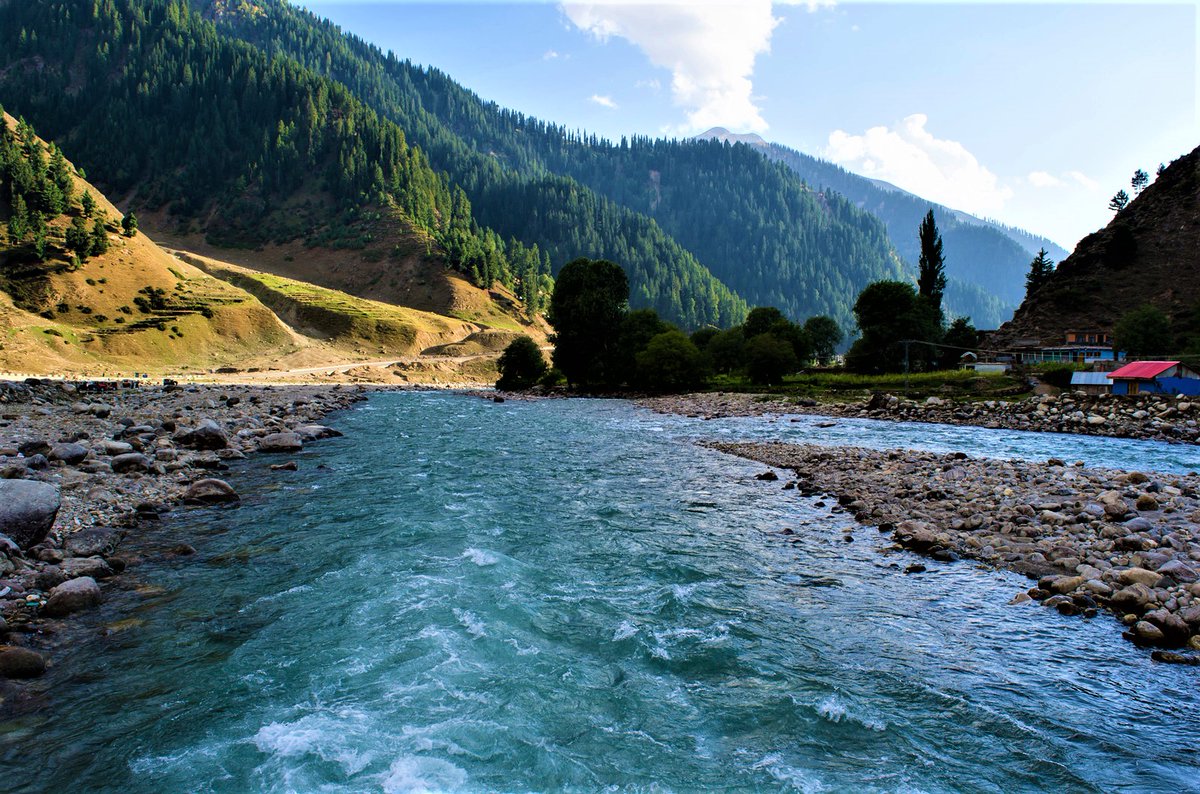 It is also one of the busiest tourism centers, allowing visitors to see a variety of natural wonders in the north.
Balakot is also close to the world-famous Kaghan Valley, one of the country's most attractive tourist destinations.
Balakot has a humid subtropical climate, which means it is quite nice during the summer but severely frigid during the winter.
The Kashmir Earthquake, which occurred in 2005, was one of the most tragic occurrences in Balakot's history. It utterly devastated the town and caused extensive devastation. Many individuals in the area were killed or had their property destroyed.
When the disaster was ended, the whole town was entirely rebuilt. The locals took years to rebuild from the earthquake's devastation, but they have emerged as a stronger and more resilient community than ever before.
Balakot offers many various locations to hang out to welcome and amuse travelers from all over the world, such as restaurants, cafés, and roadside eateries, displaying the real charm of the local culture and culinary traditions.
There are also hotels and other forms of lodging that are suitable for short stays.
Now that we've provided you with all of the most recent information on the planned tourist project as well as vital information regarding the current town of Balakot in Khyber Pakhtunkhwa, it's time for us to wrap things up.
If all goes as planned, the tourist industry is set to experience extraordinary growth in the next years, which will undoubtedly be fueled by the government's newly implemented policies.
If you have any questions or comments on the blog's topic. For the latest updates, Real Estate News check out Pakistan's largest owned blog, Landster Blog. Email us at hello@landster.pk for any questions
Since you are reading about tourism in Pakistan's northern regions, here are some more travel guides that may be of interest to you.
Check it out!
Five A's Of Pakistan Tourism Industry Success
Construction Of A Multi-Million Rupee 'Tourism Expressway'
Tourism Industry In Pakistan; Naran Tourism Projects
Pakistan's Religious Tourism: Top Sites To Explore
Turkish Association Keen To Invest In Tourism Sector Of Pakistan.
PIA Plans Swat Flights To Promote Tourism
Jaglot-Skardu Road Construction Update
Swat Motorway: A Comprehensive Guide
World's Largest And Highest Cable Car In Kumrat Valley
Malam Jabba Reopens For Tourists
Stay tuned to Landster Site, the country's top lifestyle, and property blog, for more useful travel and tourist recommendations.
Landster Builders and Developers are also working on a Project promoting tourism in Kalam, Swat.
Also, Read