Is your home's decor out of date and boring?
Have you ever wondered how much it costs to employ an interior designer or what a reasonable interior design budget is?
The fact is that it should not cost an arm and a leg to make one's house both practical and visually attractive. Whether you have a passion for DIY crafts or are merely a novice with no expertise in this field, we are giving you a few low-cost interior design ideas that may be great for any style of home and do not require any special abilities.
Let's have viewing pleasure at them.
DECORATING YOUR HOME USING LOW COST INTERIOR DESIGN IDEAS 
It is possible to enhance the aesthetic of your home while also improving your mood with these low-cost interior design ideas.
LIGHTING
Lighting has a significant influence on the atmosphere and general look of your house. A well-decorated but poorly-lit space can appear garish and unimpressive, whereas a tiny well-lit room can appear less cramped and larger than it is.
Many individuals are ignorant of the many types of lights and how to layer them to get the desired effect when it comes to the best sort of lighting for each area in their home.
In case you're wondering, there are three types of lighting that every homeowner should be aware of: general or ambient lighting, task lighting, and accent lighting.
If you don't want to spend money on new light fixtures for your house, try updating existing light bulbs.
Incandescent light bulbs, halogen light bulbs, LED bulbs, and fluorescent light bulbs are the four primary types of light bulbs available on the market. You should also decide if you want warm or white lights in your home.
Natural materials, structural lights, artistic chandeliers, and brass fixtures are among the home lighting trends for 2021, so make sure to spend carefully.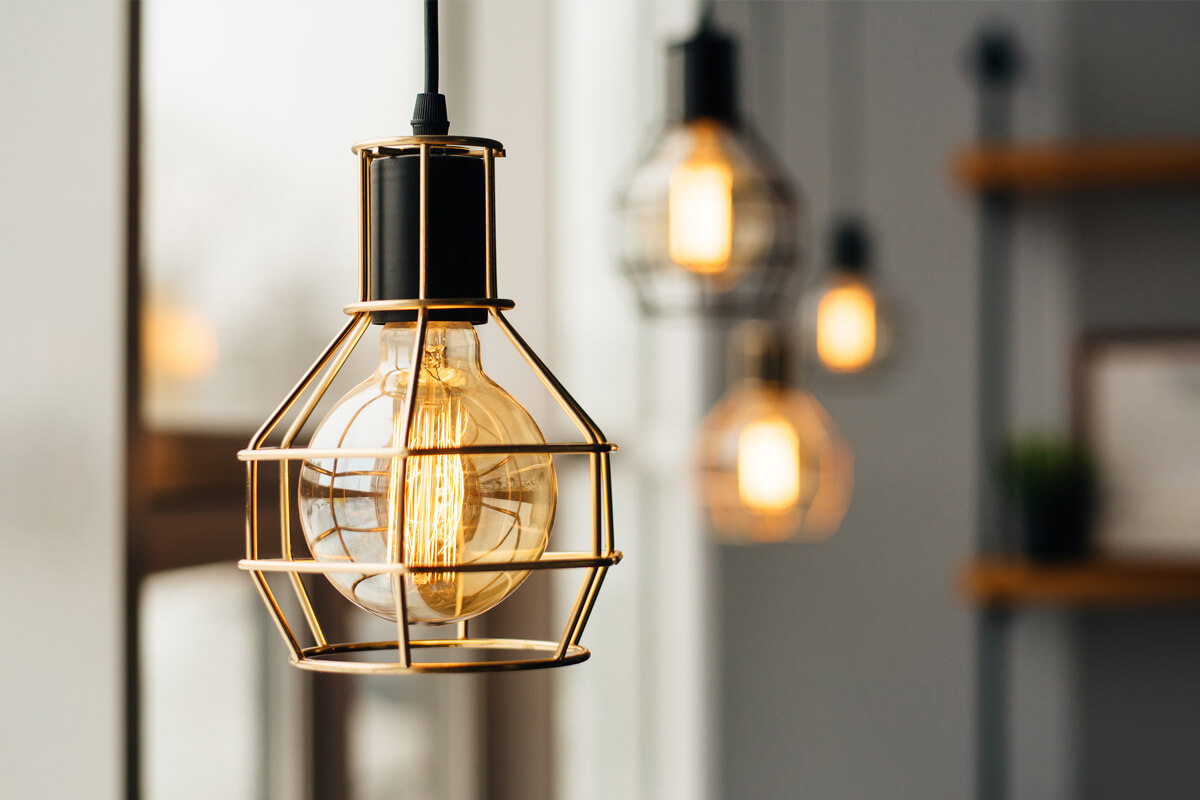 Also Read
Top Interior Design Trends For 2021
IMPLEMENT AN ACCENT WALL
This is most likely one of the most popular and cost-effective interior design ideas that every home decor lover has considered at least once.
Creating an accent wall in your living room or bedroom, contrary to common perception, is rather affordable.
All you'll need is some sanding paper to remove the old paint, as well as basic painting equipment like roller brushes and tapes, and, of course, paint.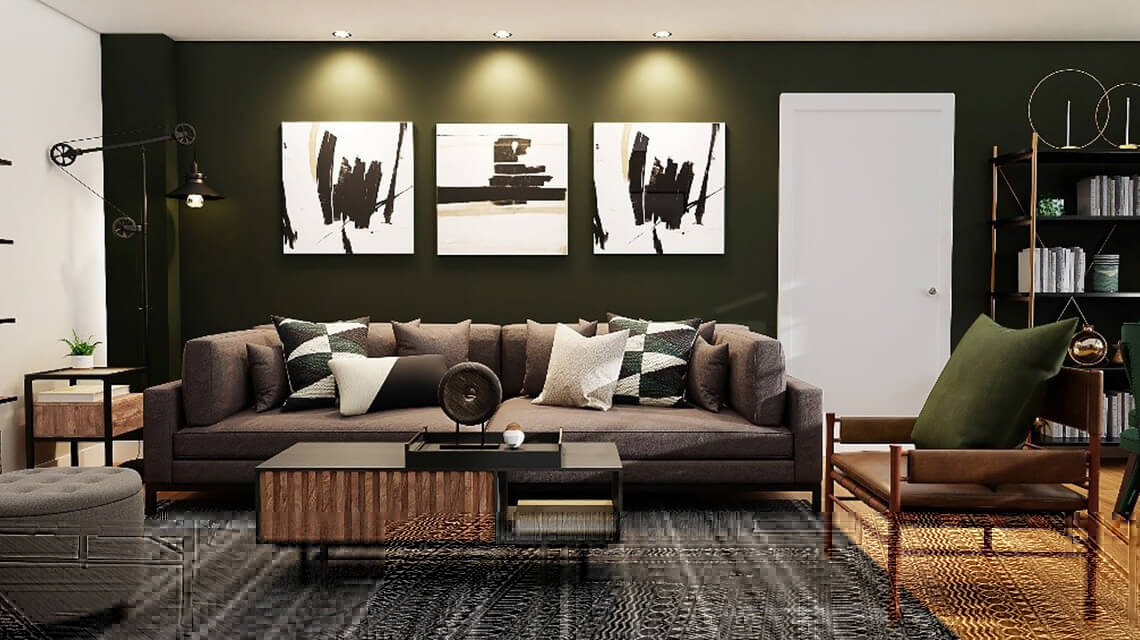 When it comes to colors, don't be scared to experiment. Painting an accent wall in a brighter hue will make it the main point of your space if the rest of your color palette is subdued or neutral.
MAKE YOUR OWN HEADBOARD
The bare area above your bed may make your entire bedroom appear drab, especially if your bed is missing a headboard.
A headboard may drastically improve the appearance of your space. Due to the high cost of beds with headboards, you can always create one yourself to make your home appear elegant and stylish.
Plywood headboards, pallet headboards with lights, tufted headboards, cardboard and fabric headboards, and tapestry headboards are some of the most creative DIY headboard ideas for your bedroom.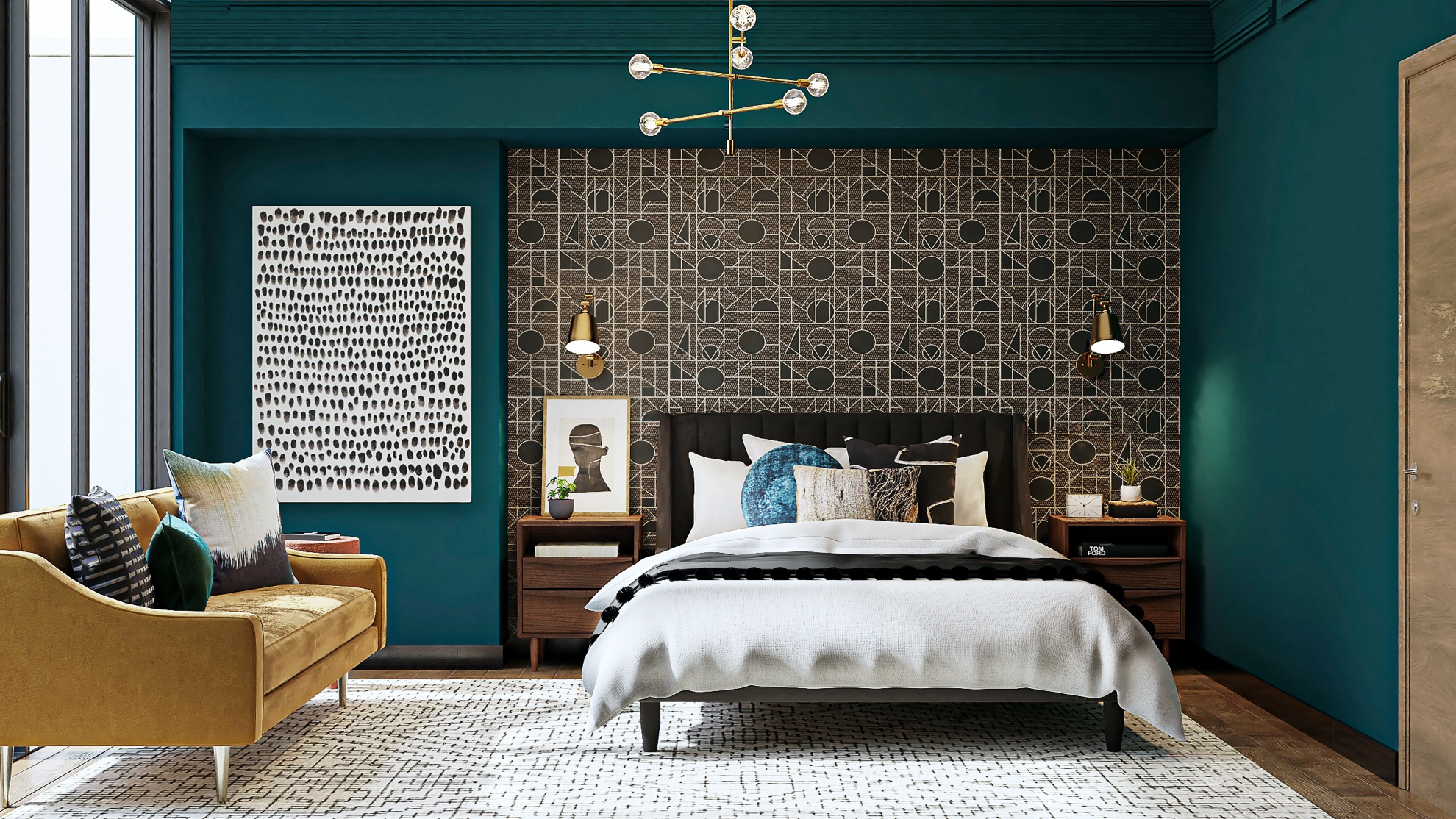 Also, since we're discussing low-cost interior design ideas, you could just paint the pattern on a headboard on the wall behind your bed to add an artistic touch to your entire decor while also establishing a focal point for your room.
DISPLAY MIRRORS ON THE WALLS
However, before you consider utilizing mirrors to make your room appear larger, you should consider which sort of mirror would be ideal for your home.
When purchasing mirrors for ornamental reasons, four aspects must be considered: size, shape, style, and color.
Depending on the size and arrangement of your space, a huge mirror can be used to create the illusion of a window or tucked behind massive furniture to reduce visual clutter.
Floor-length mirrors may also be purchased to brighten up your bedroom, living room, and dining area. Furthermore, mirrors of various shapes and sizes may be mixed and matched to create a gallery-like appearance.
Furthermore, frequent mirror decorating blunders include positioning a mirror opposite your bed, having too many mirrors in one room, selecting incompatible mirror designs, and placing a mirror too high on the wall.
REPAINT OLD FURNITURE
Scratched and discolored furniture can detract from the overall appearance of your house. So, if you're looking for low-cost interior design ideas, think about repainting your existing furniture.
If you have wooden furniture, begin by wiping the surface with a microfiber cloth before removing the previous paint using sandpaper.
This process will also free up the upper layer of the wood, allowing the fresh layer of stain to permeate the surface more easily. Then, using a paintbrush, evenly apply your selected stain or color to the wooden furniture in the direction of the grain.
Before applying the second coat, let the color infiltrate the surface. Wipe away any extra color with a clean cloth before sealing it with varnish.
After being stained or polished, wooden furniture generally takes approximately a day to dry fully.
You may also use chalk paint to make your furniture seem new.
Other techniques to give your old furniture a fresh lease on life include wiping out scratches, decorating it with paper, replacing the hardware, altering the legs, and even changing the fabric.
So, which of these low-cost interior design ideas are you going to attempt first?
Send us an email at hello@landster.pk with your ideas and opinions.
Stay tuned to Landster Site – Pakistan's finest real estate blog – for more budget friendly interior design ideas. You can also stay in touch by subscribing to our YouTube channel,, follow our Twitter, Instagram and Facebook page.