Interior Design Trends 2023 Influencing Homes
Interior trends in 2023 are embracing a bit of whimsy in the form of playful dopamine dressing, We're looking to the seventies for references and a refreshed color palette, and warmth, comfort, and relaxation will be at the forefront of our design decisions.
It's here that we immerse ourselves in a sea of trending home decór each Spring and Fall.
While life has returned in some form or another following the epidemic, we will be continually analyzing its impact on our homes and lifestyles, and 2023 will be no exception.
2023 Interior Design Trends to Bring Home
From brass accents bringing nostalgia and curvy shapes adding softness to animal influences connecting us to the wild, let's explore the upcoming interior design trends that are taking center stage in 2023.
NATURE'S WHISPER: THE ALLURE OF ANIMAL INFLUENCES
Animal influences introduce a touch of the wild into our living spaces. This design trend embraces the alluring mystique of nature, with animal prints like zebra, croc and leopard being utilized in rugs, cushions, and upholstery, providing a striking visual impact.
This trend allows us to maintain a connection with the natural world while bringing a whimsical visual interest to our living room, dining room, and other spaces through decorative animal-inspired pieces.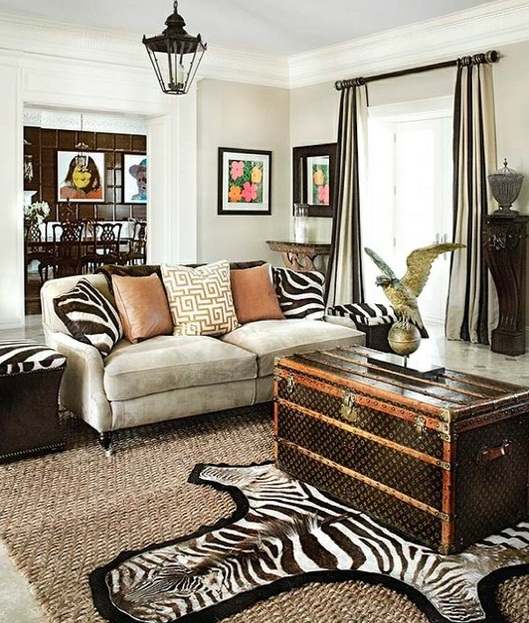 GLEAMING NOSTALGIA: THE ELEGANCE OF BRASS ACCENTS
Brass, the sophisticated material with a deep historical legacy, has been returning to our homes over the past few years, but in 2023 especially. Whether in the form of kitchen fixtures, floor lamps, furniture hardware, or ornate mirrors, brass brings a beautiful warmth and elegance to any space.
It's a versatile metal, blending seamlessly with a variety of color palettes. Brass accents against dark hues create an aura of luxury while pairing it with lighter tones provides a vintage charm.
A PALETTE OF JOY: THE EMERGENCE OF BRIGHT COLORS
Another interior design trend we saw across many of the 2,000+ exhibitions is a shift towards vibrant, uplifting hues. Gone are the days of exclusively neutral palettes and natural elements; bright colors are now seen as an expression of joy, optimism, and individuality.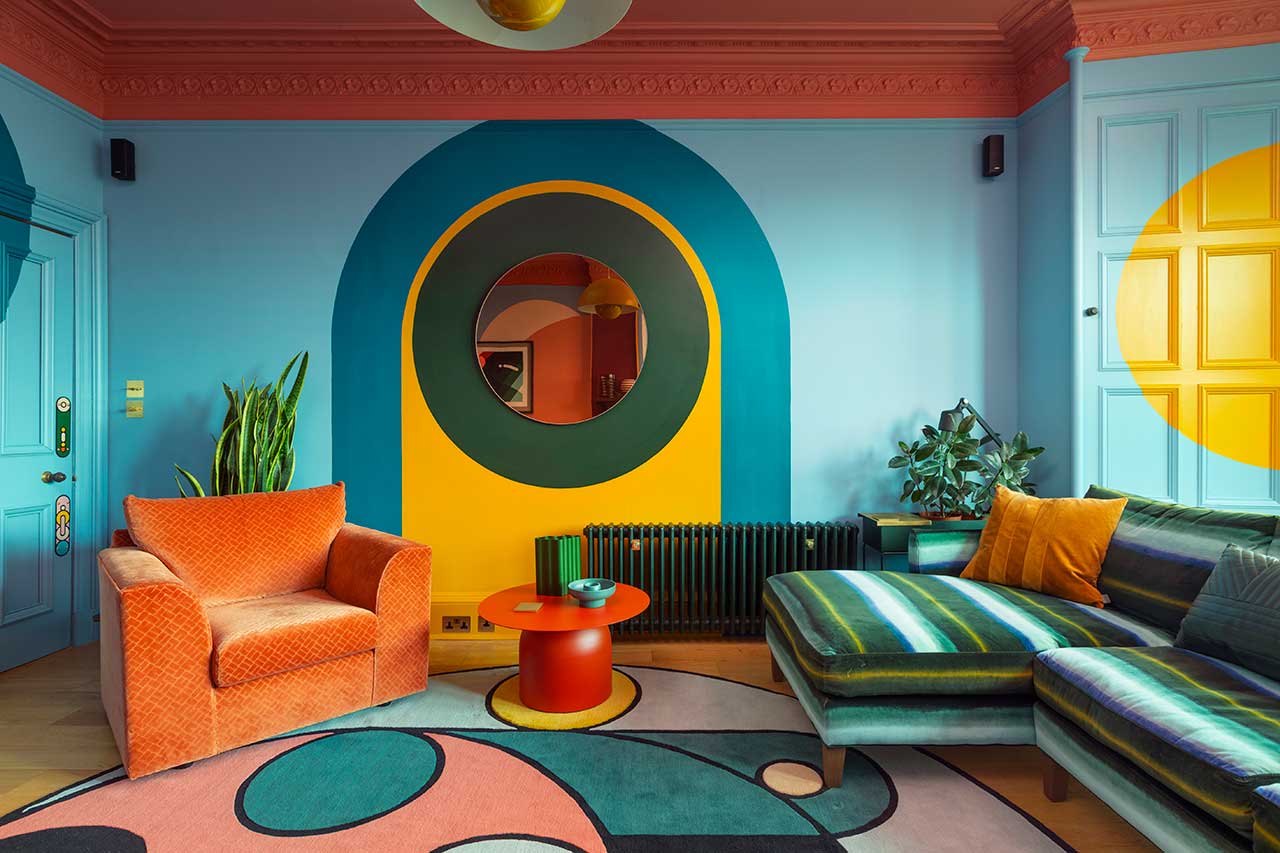 Imagine a statement wall bathed in electric blue in your bedroom, or a lime green velvet couch giving new life to your living room. Using bright colors is a bold choice, but it's also an exciting journey in customizing your space to your personal tastes.
THE GRAIN OF SOPHISTICATION: THE APPEAL OF BURLED WOOD
Burled wood, with its swirling patterns and unique grain, has always held a unique place in interior design. Recently in 2023, we've seen it move beyond antique pieces and into modern design.
As one of the more versatile natural materials, it's being used in coffee tables, cabinets, and even wall panels. The intricate pattern of burled wood adds a distinctive, earthy elegance to interiors, creating a focal point that invites admiration and conversation.
SOFT TRANSITIONS: THE COMFORT OF CURVED LINES
Curved lines, in furniture, decór, and even architectural details, offer a refreshing alternative to the traditional details and rigidity of straight lines.
Whether it's a curved-back sofa, an oval dining table, or an arched doorway, these design elements with beautifully soft and rounded edges inspire a sense of comfort and tranquility. Incorporating curved lines with layered lighting can soften areas like your living room or bedroom, making it feel more organic and welcoming.
A GARDEN INSIDE: THE ROMANCE OF FLORALS
Florals have the magic of transforming interiors into lush, indoor gardens. Bold floral wallpaper can turn a mundane room into a vibrant haven. Upholstery with floral patterns gives a touch of charm to furniture.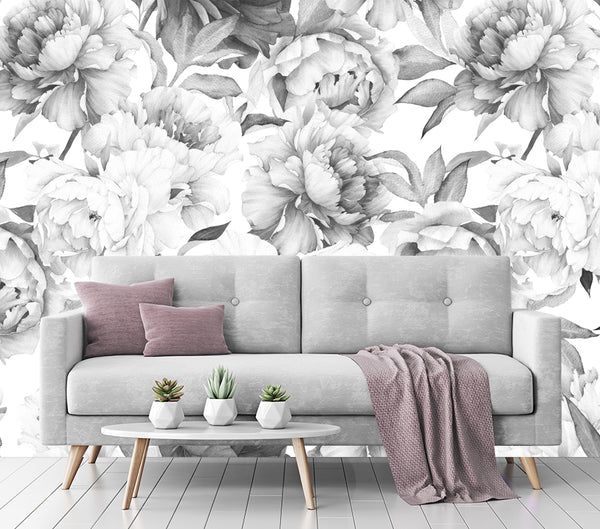 Even accessories, like throw pillows or window treatments with floral prints, add a fresh, lively feel. Florals infuse our homes with a sense of romance, feminine energy, and endless spring — perfect for creating mindful spaces.
JOYFUL SEATING: THE INNOVATION OF FUN OTTOMANS
Fun ottomans are the embodiment of a saying your interior designer lives by; "Beauty lies in the details." These small pieces of furniture are being reinvented with unique shapes, vibrant colors, and interesting patterns.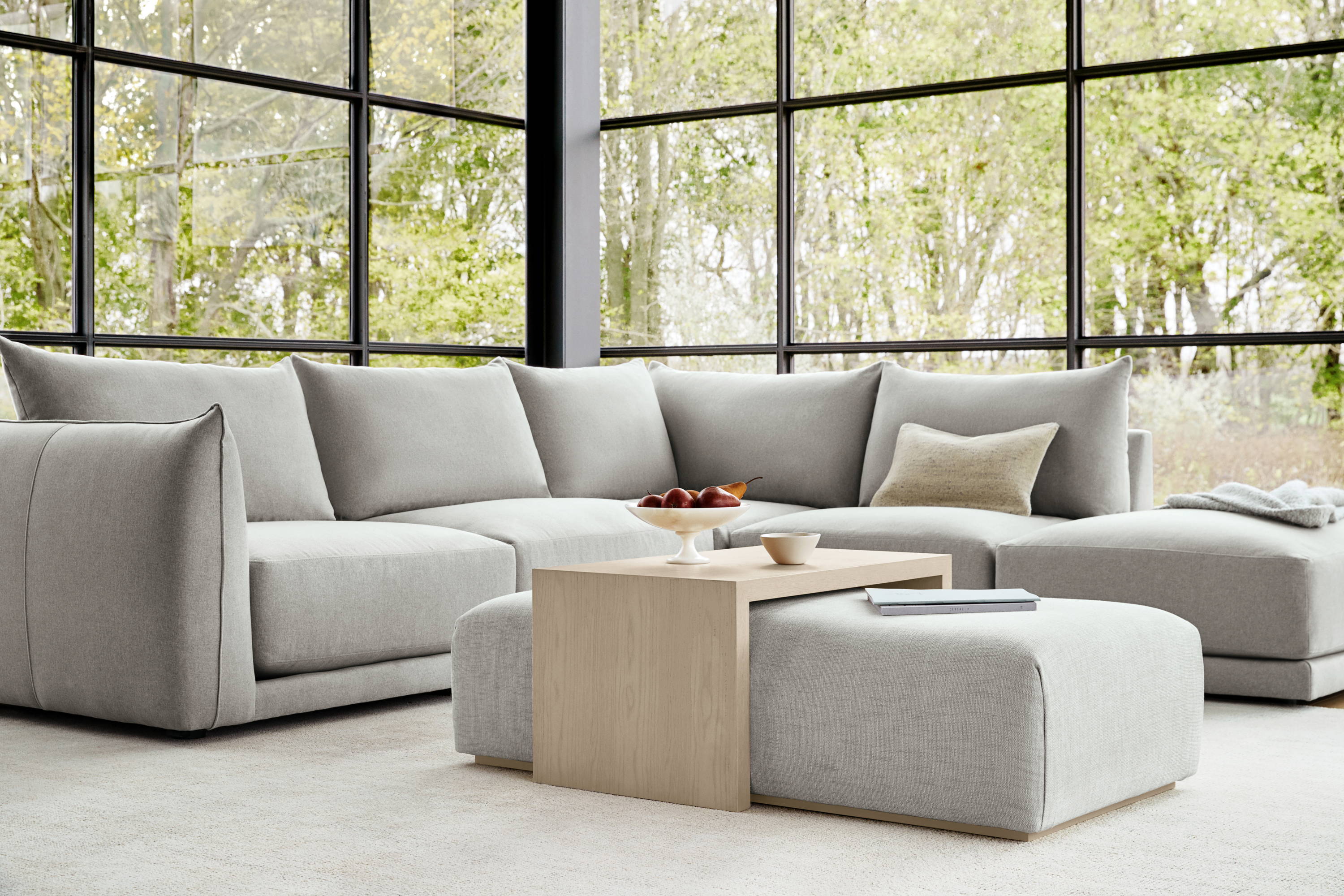 A pink, faux fur ottoman can add a dash of glamor to a living room, while a geometrically shaped ottoman with bold prints and jewel tones can serve as an artistic focal point in bedrooms, children's rooms, or even bathrooms.
NATURE'S BREATH: THE SERENITY OF GREEN
Green, a color synonymous with tranquility and rejuvenation, is being embraced like never before in 2023. Whether it's a mint green accent wall, a sage green sofa, or an emerald green rug, the color green brings a welcome hint of the outdoors inside.
It represents our growing yearning for a closer connection with nature and brings serenity and calm to our interior spaces. Paired with natural stone pieces and sustainable design, green is on its way to being the color of the season.
THE ART OF SURPRISE: MIXING COLORS AND PATTERNS
Mixing colors and patterns is no longer a design faux pas; it's a celebration of personal creativity and expression.
Contrasting patterns, daring color combinations, and unexpected design choices all contribute to this trend, creating a space that is uniquely yours. The result is an interior that's dynamic, vibrant, and utterly personal.
Elevating Spaces: Harnessing Market Trends with Design Lifestyles
High Point Market is an opportunity for us to immerse ourselves in the design world, learning and exploring the ever-evolving landscape of interior design.
The interior design trends we encounter, and the knowledge we gain, all serve to better equip us to make our client's living spaces more beautiful, unique, and meaningful. Remember, your home should be a reflection of you, and Design Lifestyles is here to help turn that vision into reality.
Design is a journey, and our commitment to our clients, a promise of quality, shapes our vision. We can't wait to guide you through the beautiful possibilities that lie ahead in the world of interior design. Schedule a discovery call with one of our designers to uncover what trends should take center stage in your home.
DO, Read 
Balancing Act of 7 Important Interior Design Element
Continue to visit our blog area to discover more about the latest updates, Real Estate News. Also, stay up to date by subscribing to our, YouTube channel, Facebook, Instagram, and Twitter handle. You may contact us at hello@landster.pk if you have any questions or comments.