How to Develop Sales Strategy?  
In the previous blog we discussed the basic guideline to win sales strategy which highlights the Key points which are following below:
What is Sales Strategy?
Why do you need the Sales Strategy?
What is the difference between a marketing strategy and a sales strategy?
What are the types of Sales Strategies?
In the following Blog, we will focus on building sales strategy and Keys to developing the best sales strategy plan.
Keys to Develop the Best Bales Strategy Plan
Every business is unique. As a result, you must develop the best sales strategy that fits your company's identity and business model. To create a sales strategy plan that is appropriate for your company, you must first determine the following:
Company Vision
Revenue Generation Goals
Ideal Customer Profile
Value Proposition
Budget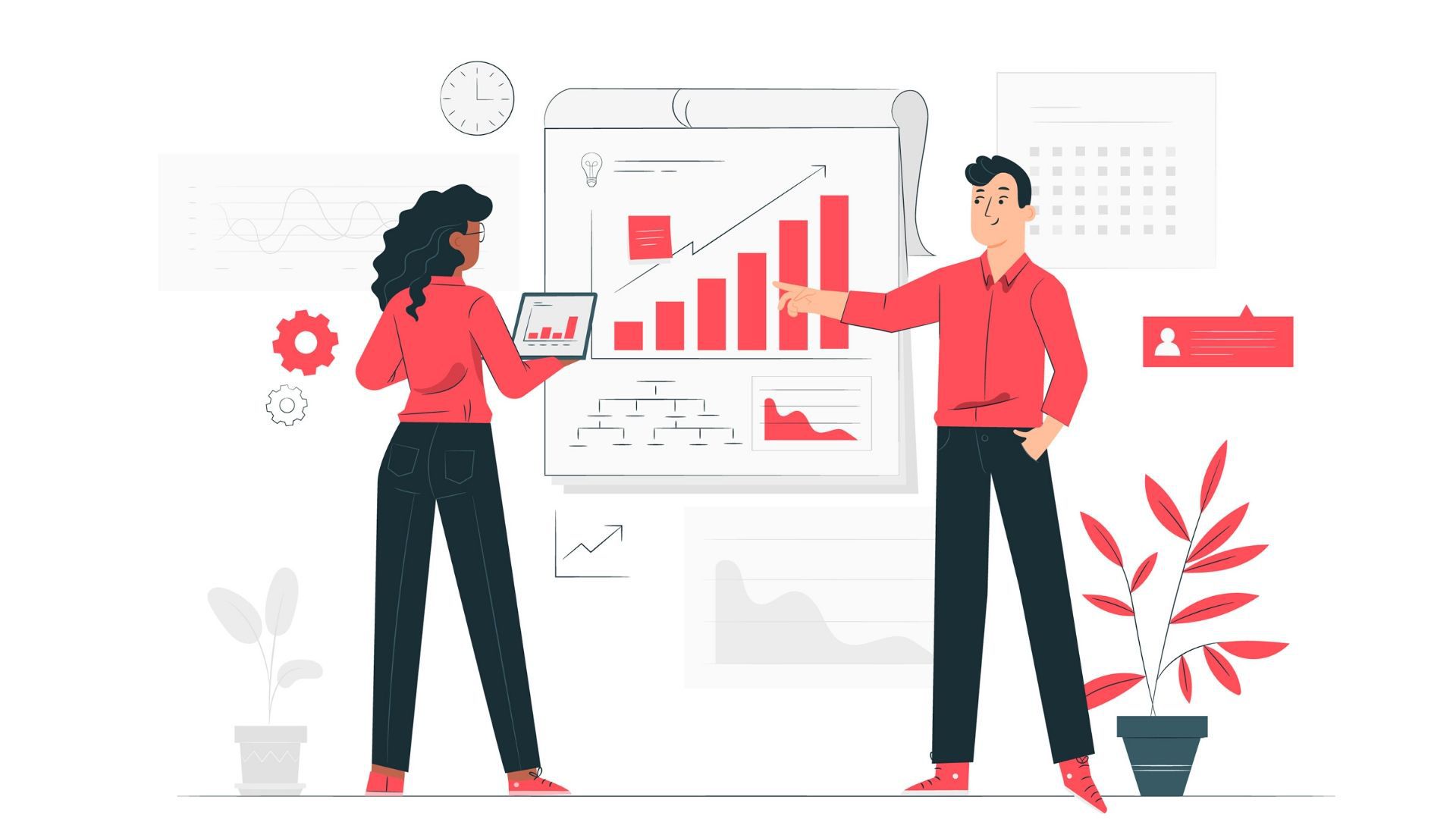 Company Vision  
A clear statement of your company's future direction enables you in determining what you need to accomplish now, this month, this quarter, and so on.
Everything you do now and in the future must help you get closer to your vision.
Revenue Generation Goals
Revenue goals are targets for the strategy and performance of a business that improve gross or net profit.
Your revenue targets must be in line with your company's vision. Remember, setting revenue goals helps you be proactive, rather than reactive.
 Ideal Customer Profile
No longer can you identify your consumers based on their demographics, interests, associations, etc.
You must develop an archetype of your ideal customers, complete with their history and problem concerns.
This will benefit your sales staff in qualifying prospects more efficiently.
Value Proposition
A value proposition stands as a promise by a company to a customer or market segment.
Your customers must fully understand how your product or service meets their needs, the benefits it offers, and how it differs from the competitors in the market.
Ideal value propositions are concise and communicate directly to the prospect's problems.
Budget
Sales strategy includes a variety of activities, such as the tools and software that salespeople will need, as well as the training they will need to sell more effectively. To increase your revenue, you must allocate a dedicated budget and invest in your salespeople.
 How to Develop a Sales Strategy
Now that you have a business sales, and strategic plan, it is time to put it into action.
Here are seven steps to developing an effective sales strategy.
Find the right market and persona
Analyze Opportunities and Risks
Align Marketing and Sales
Establish a Sales Procedure
Recruit the Perfect Team
Create an Action Strategy
Invest in Software and Tools
Find the right market and persona
Looking at what's already working is one of the simplest ways to increase sales. Examine your current customers to determine who is purchasing your product. This is critical because there is frequently a gap between your target customers and your actual customers in business.
The former is whom you're trying to market to while the latter are the ones buying your product or service.
Learn about your genuine customers and develop a customer persona that is more than just a collection of numbers.
Have a story behind the faces of your persona and give your sales team a glimpse of their lives.
This profile provides a story that your sales staff can easily grasp, as opposed to the typical demographic-based profiles that list information like 30–50 years old, business owners, retail industries, and so on.
With a persona of actual buying customers, you're one step closer to generating consistent sales.
Analyze Opportunities and Risks
Analyze the situations around your current position next. SWOT analysis, and implementation is one strategy. Strengths, Weaknesses, Opportunities, and Threat is the abbreviation for this phrase. This analysis offers insight into potential areas for business expansion and the associated threats.
It examines the current state of your company and identifies its strengths and weaknesses in comparison to those of your competitors. You can reinforce the opportunities and risks for your company and industry with these two aspects.
Align marketing and sales
Once you are aware of your situation, set up the sales and marketing departments to collaborate. Driving client acquisition and revenue is the same business objective shared by each of these roles.
Despite the frequent conflict between these two tasks, the two teams might complement one another's efforts to improve.
Salespeople can share their learning from customer interactions with marketers, who can use this valuable information to target new leads. Marketers can provide salespeople with resources that are much needed to engage with prospects
Once both teams are in alignment, use the power of social marketing to develop a persuasive value proposition statement that both teams can support. Then, decide which platforms such as TV, radio, email, social media, etc. will best help you connect with your prospects, and use a single voice to communicate with them all consistently.
Establish a Sales Procedure
An organized series of steps that can be repeated is known as a sales process, and it is what sales teams use to turn prospects to paying clients. It outlines the actions a salesperson needs to do at each stage of a prospect's purchasing process.
Understanding how this differs from the sales strategy is crucial.
An efficient sales strategy describes how to reach sales targets. By considering the competition, the opportunities, and the constraints, it gives actionable tasks for everyone in the sales function.
However, the sales process, which is a component of the sales strategy, consists of a series of steps that salespeople must take in order to reach the defined objective.
Recruit the Perfect Team
According to a recent Review, 81% of content sales teams report yearly gains in business performance.
To increase your sales revenue, you must recruit the best employees who fit well with your team and the corporate culture.
Creating a list of characteristics for your ideal salesperson and using it as a guide during the interview process is a great method to find the most qualified applicants.
Another strategy is to organize events like happy hours or downtimes for the salespeople on your team to let off some steam. A positive sales culture not only motivates people to join your company but also helps in keeping your top salespeople.
Once you've selected your team, it's important that you mentor them in the relevant abilities, like cold calling, handling objections, and negotiating.
Additionally, you also need to provide them with the resources required to close deals, such as case study documents, battle cards, and sales email templates. These are called sales enablement content.
Create an Action Strategy
As everything comes together, create a workflow that details all the steps necessary to achieve your goals. Give the responsibilities to team members who have the necessary qualifications and expertise. Create a schedule for when these chores should be finished. Your schedule needs to fit with your financial goals.
Invest in Software and Tools
Your sales strategy needs to be implemented with all hands on deck, so you need an application that can help you track, nurture, and capture potential clients or leads. You may perform all of those things and more with the help of customer relationship management (CRM) software.
You may automatically gather and store lead information with a CRM program. The top CRMs on the market gather lead information and store it in your database rather than requiring manual data entry.
You may move leads through your sales funnel by using different sales campaigns and a sales CRM. By providing relevant content or promotional offers, you can train or provide value in this way. For instance, you could design an automated campaign that, at predetermined intervals, sends blog posts or invites to free webinars. This reduces resistance, demonstrates your knowledge, and motivates the client to purchase your good or service.
DO READ 
The Comprehensive Guide For A Winning Sales Strategy
Continue to visit our blog area to discover more about the latest updates, Real Estate News. Also, stay up to date by subscribing to our, YouTube channel, Facebook, Instagram, and Twitter handle. You may contact us at hello@landster.pk if you have any questions or comments.