4 Star Hotel: Landster Spanish Hotel Apartments (LSHA)
The Groundbreaking Ceremony of Landster Spanish Hotel Apartments, A Megaproject of Landster Builders and Developers (Pvt) Ltd was organized on October 7, 2021, in Kalam Swat
The groundbreaking ceremony of the first luxury hotel apartments, eager investors to have their stakes in the venture that is set to completely transform the residential and commercial landscape of society.
Dr. Fazal Rahim (CEO) of Landster Builders and Developers (Pvt) Ltd. is joining hands with the government to introduce tourism all over Pakistan, and started his journey building hotels apart from his home town, keeping in view the introduction of a fully digitalized high rise building.
It is worth noting that the Natural and Beauty Hub is located adjacent to the Main Bahrain Rd (N-95), Kalam, Swat, and the groundbreaking of which was held on October 7, 2021, has emerged as the hub for promoting tourism.
GROUNDBREAKING CEREMONY DETAILS
The CEO Dr. Fazal Rahim, the Managing Director, Mr. Mirwais Khan, (Son of Wajid Ali Khan), and team Landster hosted the Ground Breaking Ceremony
Honorable Guests
Notable personalities like Amir Saeed (Tehsil Nazim Kalam), Sadar Saad Ullah Khan (Peoples Party Sadar Kalam), local people, and worthy investors honored the event.
EVERYTHING YOU NEED TO KNOW ABOUT  TOURISM HUB 
DEMOGRAPHICS
The location is considered ideal, located in the heart of the Kalam Valley in Swat.
In close proximity to the Govt. School and Hospital Kalam, and near the Governor's House, moreover On top of Kalam Bazar, 30 km from CPEC Road, 30 km from Mahodand Lake, and near PTDC Hotel Kalam.
The majority of tourists visit this location due to its natural beauty and environmentally friendly atmosphere as it's surrounded by scenic places, including:
Usho Forest
Mahoodand Lake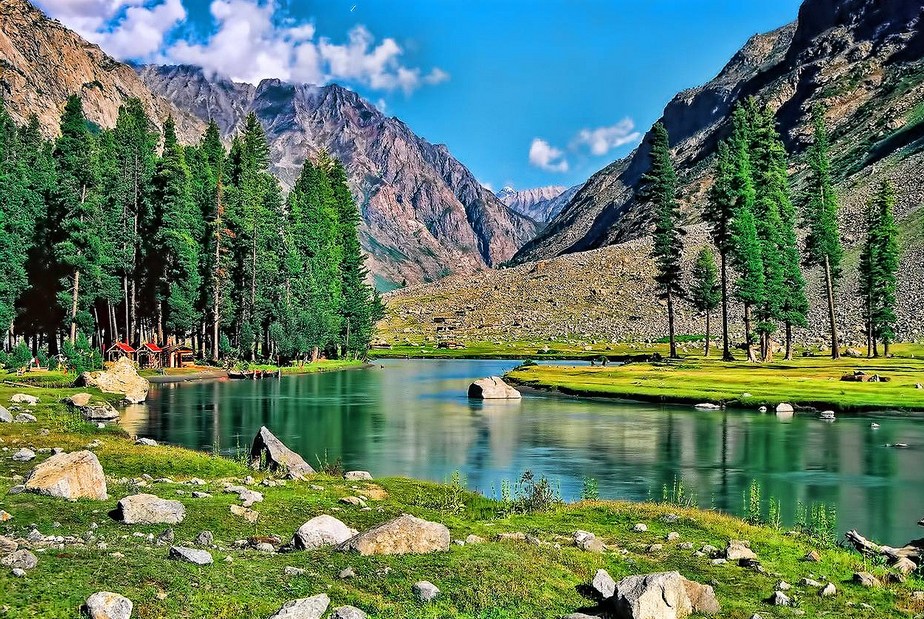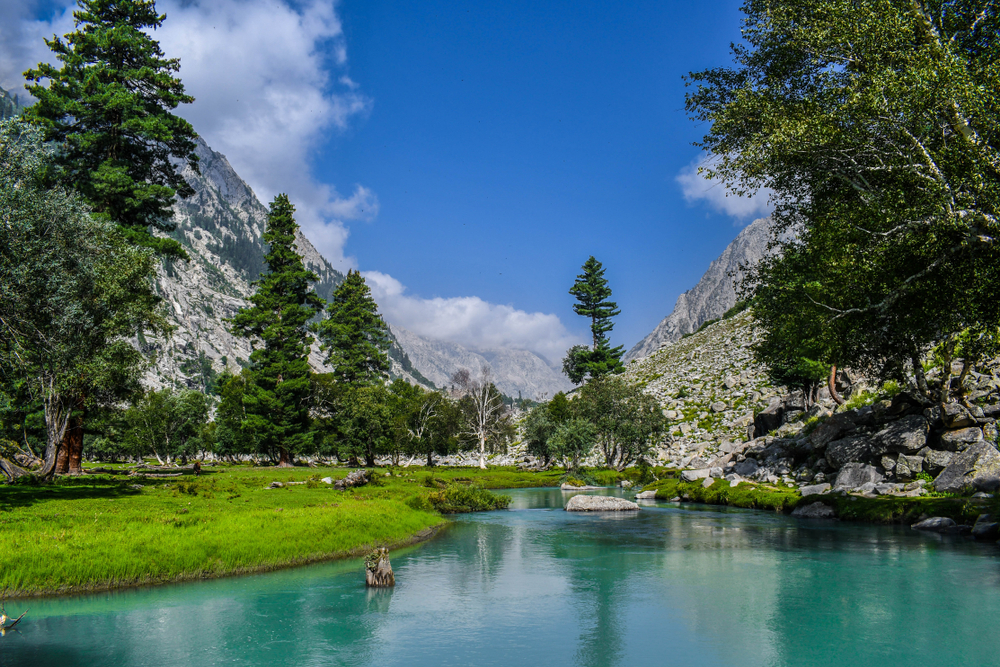 Malam Jabba
Shahi Bagh
Kumrat Valley & many more
PROJECT HIGHLIGHT
The first 7-story hotel apartments in Kalam Valley have a majestic Spanish Architectural Arch designed entry and lobby, 2 elevators, completely digitalized facilities, and natural cross-ventilation with a breathtaking view of the Kalam Valley.
WE CALL IT SPANISH LUXURY ARTISTRY!
4 Star Hotel
Project In Kalam
121 Luxury Apartments
Featuring international standards 121 apartments; penthouses, studios, and one-bedroom apartments
It was created in such a way that it promotes the finest community lifestyle possible.
In addition to installing backup power systems, and around-the-clock security system was developed to ensure optimal energy management.
Each apartment also has its own parking space.
A variety of features have also been added to the project to guarantee that people can live a pleasant and comfortable living at home..
The project's goal is to promote tourism and meet the rising needs of modern-day customers living in this bustling metropolis.
Also, Read 
LSHA: A Signature Icon By Landster Builders And Developers
INVESTMENT POTENTIAL
This project is an ideal place for both investors and genuine buyers to invest in and secure their future.
This first 7-story building is located inside a gated community, Kalam, Swat, which is synonymous with natural beauty, lush green mountains, peace, and tourism.
A major attraction here is the location of the project, which makes it easily accessible by all major routes.
The apartment's studio, 1 bed, and penthouses can be booked on a 30% down payment and 15% of the total amount at the time of possession. The remaining amount can be paid in 11 easy quarterly installments.
RENTAL YIELD INVESTMENT
Very Easy & Affordable Monthly Installments
Monthly Rent 75 PKR per Sqft
On full payment, the rental yield is up 9%.
(6, 75,000 PKR per annum) will be started from day one.
Rental yields on installments can reach 9%.
The amount (6, 75,000 PKR per annum) will be started after the completion time.
So, what do you have to lose? Now is the time to book your apartment at LSHA. To reserve a unit in LSHA right away,
Also, Read 
If you're interested in booking a unit or seek more details, please email us at hello@landster.pk / swat@landster.pk  or contact us at our official numbers +92310 0330111 | +92 (51) 2724965| +92 (946) 726700
Also, keep checking Pakistan's largest property blog, Landster Blog, for the latest news on Pakistan's real estate sector.