167-kilometer By Road, Islamabad to Gilgit, Skardu, and Hunza Reduces Travel Time from 8 to 3 Hours
Anyone who has explored the Gilgit-Baltistan region knows Pakistan's gateway to heaven.???
The region is home to Hunza, Chitral valley, Skardu, and some of the most astounding mountain ranges in the world. Gilgit-Baltistan also has numerous ethereal valleys, lakes, and meadows that are scenic masterpieces. Not to mention the amazing food and the wonderful locals of the area who make one stay a spectacular experience.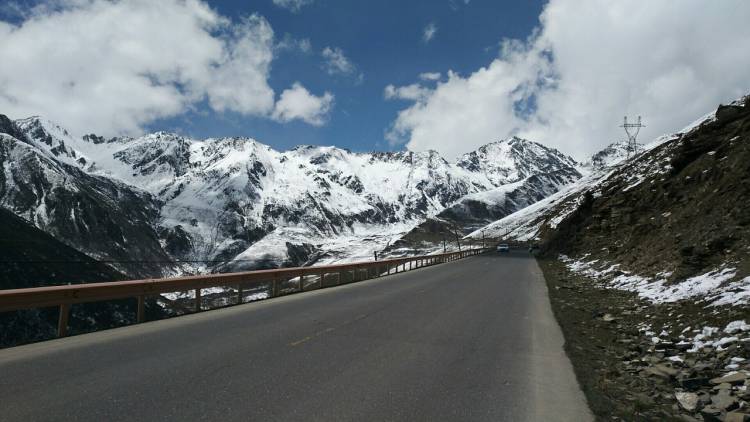 Despite these benefits, many Pakistanis avoid visiting Gilgit-Baltistan, particularly those who are old or have back problems. Any previous travel concerns have now been overcome, thanks to the new 167-kilometer Gilgit-Skardu route, which decreases travel time from 8 to 3 hours.
Prime Minister Imran Khan inaugurated the vital Jaglot-Skardu Road, which connects the Karakoram Highway (KKH) with Skardu, a tourist, hiking, and adventure center in Gilgit Baltistan (GB).
GB is traversed by the China-Pakistan Economic Corridor (CPEC), and the Jaglot-Skardu Road connects KKH and Skardu.
The opening of this route will boost tourism and commercial activities in the region and beyond.
The government began work on the "Upgrading and Widening of Jaglot-Skardu Road (167 km)," which was inaugurated by Prime Minister Narendra Modi.
In addition to the Jaglot-Skardu Road, Prime Minister Imran Khan inaugurated Skardu International Airport.
"A major event happened in Skardu today; these measures will change the lives of local people, and I can see it," the Prime Minister said to the gathering. The construction of the Jaglot-Skardu road reduced the travel time between Skardu and Gilgit by half, from eight to three hours. With this new and improved road network, tourism from Gilgit to Skardu will increase and become cost-effective for tourists.
The upgrading and Widening of the Jaglot-Skardu Road (167 km) initiative was started by the government in order to promote tourism by reducing the travel time. This will also add to an increase in economic activity and generate more income for local businesses.
Are you ready to travel to Skardu now?
Landster Builders and Developers are also working on a Project promoting tourism in Kalam, Swat.
Also, Read
LSHA: A Signature Icon By Landster Builders And Developers
If you have any questions or comments on the blog's topic. For the latest updates, Real Estate News check out Pakistan's largest owned blog, Landster Blog. Email us at hello@landster.pk for any questions
Since you are reading about tourism in Pakistan, here are some more travel guides that may be of interest to you.
Check it out!
Skardu, Gilgit Helicopter Flights to Promote Tourism
PTDC to Launch E-Portal for Tourists
Construction Of A Multi-Million Rupee 'Tourism Expressway'
Tourism Industry In Pakistan; Naran Tourism Projects
Pakistan's Religious Tourism: Top Sites To Explore
PIA Plans Swat Flights To Promote Tourism
Jaglot-Skardu Road Construction Update
Swat Motorway: A Comprehensive Guide
World's Largest And Highest Cable Car In Kumrat Valley
Malam Jabba Reopens For Tourists
Stay tuned to Landster Site, the country's top lifestyle, and property blog, for more useful travel and tourist recommendations.