PAKISTAN TOURISM INDUSTRY 
The worldwide tourism business is worth hundreds of billions of dollars and has emerged as a significant source of economic benefit to governments.
Over the last several years, Pakistan has achieved significant gains in the tourist industry.
Pakistan's current government is likewise focused on projecting a favorable and positive image of the country as one that welcomes tourists from all around the world.
To that aim, the government has made particular efforts to improve the main components of tourism in order to better facilitate and experience travelers
This article outlines the five A's of tourism and travel, as well as what Pakistan has to offer in this respect.
Also, Read
Kaghan Valley To Sustain Tourism, Real Estate Activity
MAJOR TOURISM DEVELOPMENT ELEMENTS
The tourism industry's five A's are like pillars without which there can be no foreign or domestic travel.
The sustainability of the country's tourist sector is based on these components, which have been improved over time to broaden its reach.
It is not only the gorgeous scenery or activities that make it interesting and unforgettable, but also the tourists' experiences.
The co-government, with the assistance of appropriate agencies, is upgrading facilities, infrastructure, and the ease of travel for foreigners, among other things, in order to capitalize on this goldmine's direct contribution to the economy.
The tourist business in Pakistan is comprised of much more than simply the peacefulness and interesting vistas of the mountains.
National and international visitors visit ancient sites around the country, marvel at the centuries-old wonderful architecture, history, museums, and sample food from various regions.
FIVE A's TOURISM INDUSTRY SUCCESS 
The following elements are required for effective tourist development:
Attractions
Accessibility
Accommodation
Amenities
Activities
Let's review the above following elements in depth and grasp what Pakistan has done in recent years to enhance and nurture the tourism sector.
ATTRACTION
Attractions are the most essential component of a country's tourist development.
Without attractions, tourists will have no incentive to spent vacations in the country, and locals will have no desire to explore different parts of their homeland.
The concept of attraction varies from tourist to tourist, and the range of these attractions enhances the likelihood of tourism.
Pakistan has a geostrategic position on the global map.
Tourists have an abundance of sites to see, ranging from ancient history to modern façade and from mountains to the sea.
Those interested in history can visit historical forts in Pakistan that have been preserved and are found in mountains, towns, and deserts.
Beaches in Pakistan and islands near Karachi await people who enjoy walking on beaches, listening to waves crashing on the coast, and watching sunsets while water brushes their feet.
Pakistan also has five peaks exceeding 8,000 meters in the globe, which are climbed each year by mountaineers from all over the world.
These summits also include K2, the world's second-highest mountain, which is noted for its difficult trek and inclement weather. Many tourists travel to Pakistan to learn about the culture and sample the country's cuisine.
As you go from the south to the north of Pakistan, you will encounter a variety of cuisines.
ACCESSIBILITY
The term "accessibility" relates to the means of transportation, road infrastructure, and amenities for moving about cities.
In this digital era, travelers research the destinations they wish to visit as well as the modes of transportation accessible. Tourists search for stress-free, low-cost, pleasant, and convenient travel.
Tourists in Pakistan have the choice of traveling by plane, train, or road for intercity travel.
Intercity flights will considerably shorten your journey time, but they may not be appropriate if you are on a tight budget.
Traveling by rail and public road transport, on the other hand, are both convenient and popular modes of transit in the country.
The enormous road system connects all cities via freeways, and proper roads are making even rural places accessible.
Pakistan has one of the greatest road networks in the world, and since the development of the highway network in Pakistan, intercity travel has grown more comfortable and safe.
Similarly, highway networks in northern parts have substantially helped to increase tourism in the country's hilly regions.
The Karakoram Route, the Jaglot to Skardu Road, and the Regional Cooperation for Development (RCD) highway are just a few of the main road networks built to help visitors in the nation.
ACCOMMODATION
The accommodation has a significant impact on a country's reputation as a tourist-friendly location.
Tourists seek out pleasant lodges, guesthouses, and hotels where they may spend the night in a safe setting.
Pakistan Tourist Development Corporation (PTDC) is the principal government agency in charge of the development and promotion of Pakistan's tourism sector.
In addition, the business operates secure and comfortable guesthouses in several tourist areas.
Furthermore, individuals may discover private guesthouses and hotels all throughout the nation that are perfectly capable of giving their guests a secure and enjoyable stay.
While there is an excess of respectable hotels in the country's major metropolises, the country's tourist boom in recent years has also encouraged prominent hotel companies to establish lodgings up north.
While these hotels are recognized for their sanitary conditions, clean lines, cold and hot water connections, and other amenities, there are other low-cost choices for travelers who are on a tight budget.
AMENITIES
The facilities provided to tourists in a nation are referred to as Amenities.
Dining alternatives, transportation, money exchanges, medical facilities, and communication networks are all included.
Pakistan is a developed country with the infrastructure to give all of these amenities to both domestic and foreign visitors wherever in the country.
Pakistan is well-known for its foods and welcoming culture, examples of which can be seen on the internet in the vlogs of renowned travelers.
Facilities improve a journey, and many attempts have been made to guarantee that tourists are accommodated in the greatest possible way. For example, the National Bank of Pakistan holds the global record for the highest ATM, which is located at an elevation of 15,397 feet above sea level.
The ATM was constructed at the Khunjerab Pass on the Pakistan-China border. The communication network, which includes high-speed internet services, has been activated in various parts of the country.
Even in distant places, travelers may communicate with their loved ones back home.
Also, Read
Pakistan's Religious Tourism: Top Sites To Explore
ACTIVITIES 
While some people use vacations to relax and unwind, others choose to be more active.
It may be anything from adrenaline-pumping sports to visiting cultural events that have been enjoyed for years by the people.
Pakistan is home to people from many ethnic and religious backgrounds who celebrate their holidays peacefully and with great passion. For example, in the south and central areas of the nation, the most frequent holidays are Christmas, Diwali, and Jashn-e-Baharan, while other well-known festivals include Sibi Mela, Lahooti Mela, Chilimjusht, Uchao o Utchal, Shandur Polo Festival, Silk Route Festival, Lok Mella, and Jeep Rally.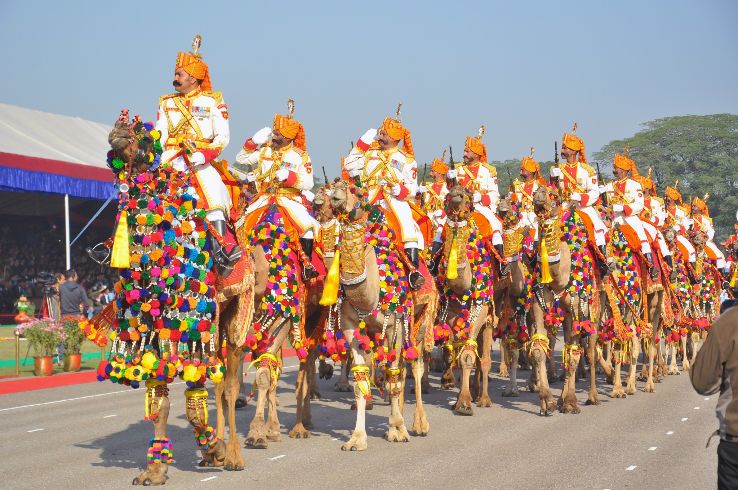 If you like adventurous sports, you may want to visit several beaches and islands to participate in cliff diving, snorkeling, and jet skiing, and other water sports activities.
If you prefer winter sports, you should go to the Winter Sports Festival in Malam Jabba, where you will be delighted to observe the many categories of sports in which you may participate.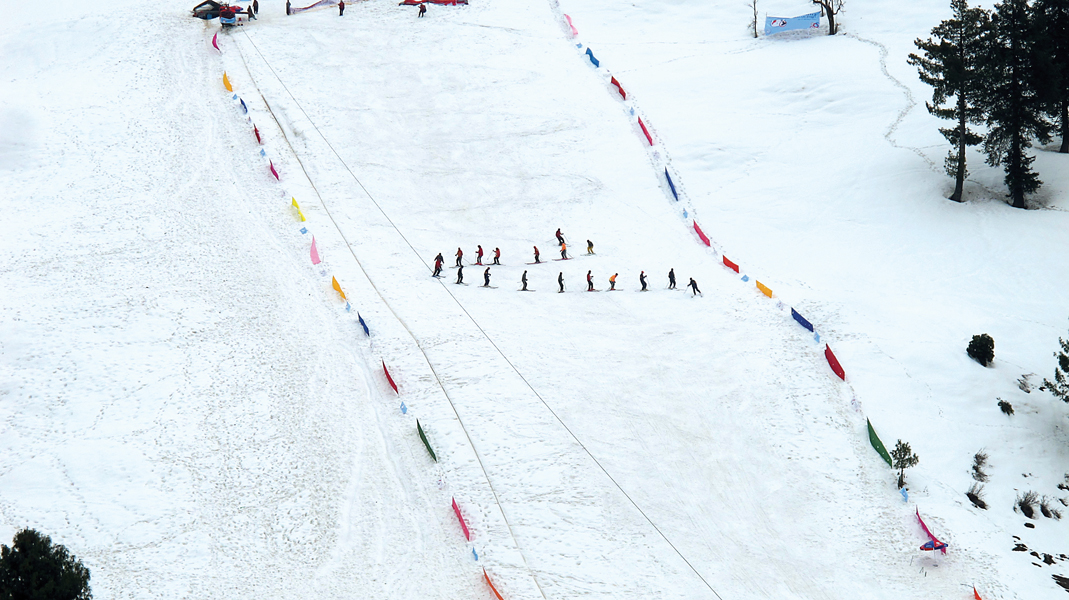 Pakistan is endowed with magnificent landscapes and historic sites that are well worth seeing. Pakistan also encourages religious tourism, with numerous foreigners visiting the country each year to see holy monuments.
Kartarpur Corridor, Nankana Sahib, Gurdwara Panja Sahib, Katas Raj Temples, and Sadho Belo Temple are among Pakistan's religious tourism destinations.
All of these were essential elements for developing a successful tourist offering in any country. Keep an eye on the Landster Blog for further updates and travel recommendations.
Also, Read 
Ground Breaking Ceremony OF LSHA
If you enjoyed reading this article, there is a lot more for you.
Check out our comprehensive recommendations on Landster Blogs to plan a road trip from Islamabad to the Northern Regions and other beautiful regions of the country.
Continue to visit our blog area to discover more about the latest updates, Real Estate News. Also, stay up to date by subscribing to our, YouTube channel, Facebook, Instagram, and Twitter handle. You can also send us comments or suggestions for future articles hello@landster.pk if you have any questions or comments.