ABOUT THE 'TOURISM EXPRESSWAY'
From lush green valleys to gorgeous lakes and snow-capped mountain peaks, Pakistan has some of the most magnificent natural attractions in the world, which is why it draws a huge number of visitors each year.
To capitalize on this potential and grow the country's tourist industry, the government has launched a number of notable projects at both the national and provincial levels in recent years. Another significant accomplishment in this respect is the announcement of a multi-million rupee 'tourism highway.'
The federal government has devised a thorough plan to work on a 123-kilometer-long highway project, with a total expenditure of millions of rupees. The main goal of this infrastructure upgrade to the country's roadway network is to make tourist attractions more accessible.
Here are the most recent details on the government's planned tourist highway, including its route and scope of construction.
GOVERNMENT TO WORK ON TOURIST HIGHWAY FROM RAWALPINDI TO MUREE
The new 'tourism highway' would connect Rawalpindi to Murree, and then to Muzaffarabad, AJK. The road will provide an alternate route between important regional attractions. Travelers will utilize it to go to Murree, Kotli Sattian, Kahuta, and Kallar Syedan.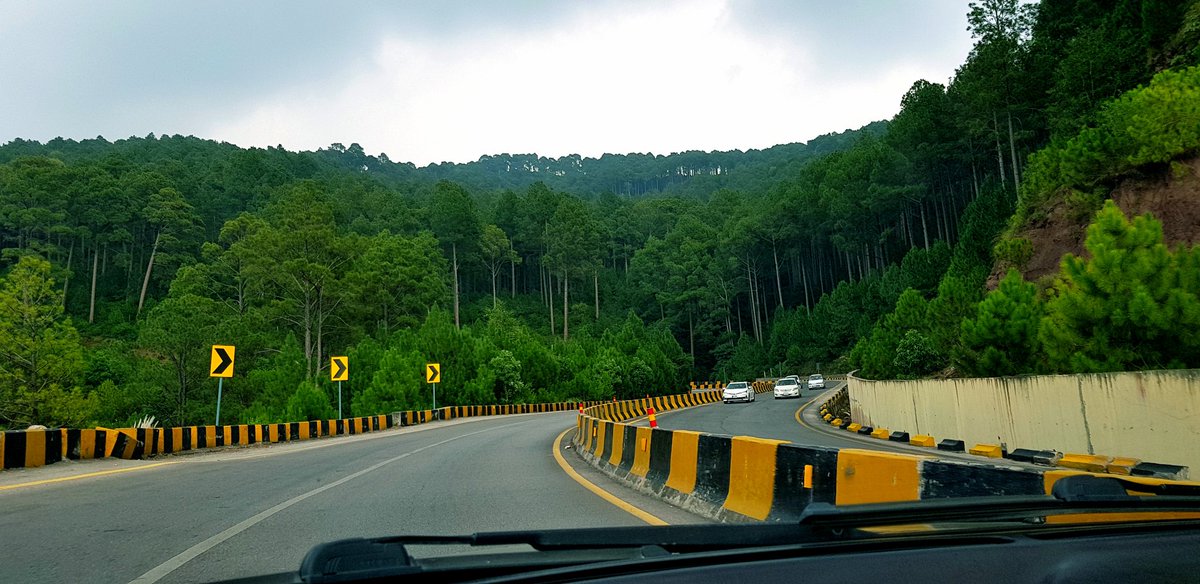 PROPOSE NEW TOURISM HIGHWAY LENGTH AND WIDTH
It is planned to expand the current roadway from 13 feet to perhaps 24 feet, according to senior project executives. While the road's length remains the same, its breadth almost doubles to improve traffic flow.
KEY DEVELOPMENTS NEAR THE EXPRESSWAY
Official sources say the highway will be flanked by plazas, hotels, resorts, commercial buildings, industries, marketplaces, hospitals, and educational institutions.
To enhance the expressway's attractiveness, huge parks with fruit-bearing trees will be built beside it, enabling visitors to drive in comfort. There would also be fully equipped rest stops for highway travelers.
COST OF TOURISM HIGHWAY CONSTRUCTION
The federal government estimates that the building of this tourist route in Pakistan would cost approximately PKR 4.5 billion. It is a large-scale project requiring appropriate survey, planning, and development methods. This roadway project is also anticipated to start shortly.
ADDITIONAL INFORMATION ABOUT HIGHWAYS AND MOTORWAYS IN PAKISTAN
From the Karakoram Highway near the China-Pakistan border in the north to the country's deep seaports in the south, the sophisticated network of motorways and roads connects all-important commercial and tourist sites.
Pakistan's strategic position contributes significantly to its regional significance, which is one of the primary reasons why it has become a vital participant in China's Belt Road Initiative (BRI) locally known as the China-Pakistan Economic Corridor (CPEC).
Many innovative infrastructure projects have lately been launched under the banner of CPEC to enhance connectivity throughout the nation. Among the most notable projects in this respect are the M-15 Hazara Motorway and the Hakla-DI Khan Motorway.
Also, Read 
Swat Motorway: A Comprehensive Guide
Continue to visit our blog area to discover more about the latest updates, Real Estate News. Also, stay up to date by subscribing to our, YouTube channel, Facebook, Instagram, and Twitter handle. You may contact us at hello@landster.pk if you have any questions or comments.