The Chief Minister Inaugurates A Number Of Development Projects In Lower Chitral
CHITRAL:

During a day-long visit to the Lower Chitral district on Tuesday, Oct. 26, 2021, Chief Minister Mahmood Khan launched a number of projects.

He established the Chitral Economic Zone, which is estimated to generate 8,000 direct and indirect employment and a total investment of Rs620 million.

Singoor Bridge, which cost Rs 700 million to build, was opened by the chief minister. Danin Bypass and Ayun Kalash Valley Bridge were built for Rs.50 million and Rs.82 million, correspondingly.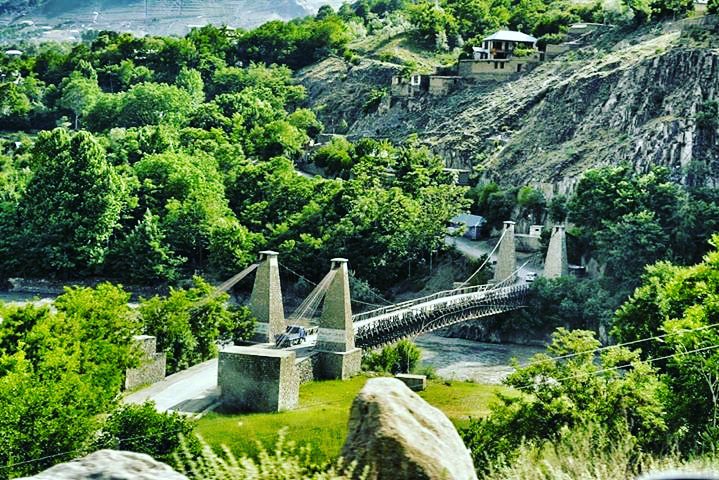 Mahmood Khan dedicated the Rescue 1122 station and the BS Block at Degree College, which were funded with Rs 64 million and Rs 89 million, respectively. He laid the groundwork for various projects, including the Kalkatak-Chitral road, the Broze Bridge, and the 8-kilometer-long Karimabad Road.
CM Mehmood Khan inaugurated number of projects in Chitral. @IMMahmoodKhan @FalakNazChitral @kamrankbangash @WazirZadaPTI @infokpgovt pic.twitter.com/xiM3euncoE

— CHITRAL POST (@CHITRALPOST) October 27, 2021
He also inaugurated a Rs.280 million beautifying project in Lower Chitral. Mahmood Khan, speaking at a public assembly in Chitral, unveiled various new projects for the district's development.
He indicated that personnel employed as part of the district's land settlement efforts will be given permanent status. The chief minister raised the daily firewood allowance for government workers from Rs45 to Rs100.
He announced the building of a media colony for journalists, the renovation of the Women and Children's Hospital, the installation of a Women Resource Centre, and the construction of the Darosh bypass.
In his address to the gathering, the chief minister said that a plan to build a sports center in Lower Chitral was included in the current year's development programmer.
The creation of institutions in Drosh and Garam Chashma has been included in the development agenda, he said, adding that the Chitral University has been allocated Rs 1.28 billion in the current budget.
Mahmood Khan also stated that work on projects worth Rs 33 billion is currently underway in the area, which when completed will result in a significant transformation. He said that actual construction of the Chitral-Booni-Mastuj route will begin shortly.
If you have any questions or comments on the blog's topic. For the latest updates, Real Estate News check out Pakistan's largest owned blog, Landster Blog. Email us at hello@landster.pk for any questions
Since you are reading about construction and development in Pakistan's northern regions, here are some more travel guides that may be of interest to you.
Check it out!
Construction Of A Multi-Million Rupee 'Tourism Expressway'
Jaglot-Skardu Road Construction Update
Stay tuned to Landster Site, the country's top lifestyle, and property blog, for more useful travel and tourist recommendations.
Landster Builders and Developers are also working on a Project promoting tourism in Kalam, Swat.
Also, Read